Mission Statement
Beatty Petroleum Consulting Inc. was developed for the purpose of providing outstanding professional consultation resources to the petroleum and propane industries. We will provide your company with the necessary resources to deal with compliance and operational issues, staff-training or due diligence concerns, to help you manage your business in a highly professional manner. We stake our reputation on providing meaningful services that are both professional and confidential!
We can develop new policies and procedures for the above or work to update your existing programs!
Confidentiality Agreements are available and recommended!
Alex Beatty - President & CEO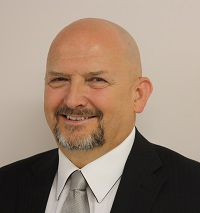 Alex is an independent consultant based in Arthur, Ontario. He is the President & CEO of Beatty Petroleum Consulting Inc., a company that was established to provide outstanding professional consultation services to the propane and petroleum industry. Focus of the company is to be a resource to the propane and petroleum distribution companies in Ontario, that do not have the time or assets to manage the ever changing compliance and regulatory fields.
He has sat on the Board of Directors for the Ontario Propane Association. During his time as a member of the OPA, he sat as a member of the federally mandated Emergency Response Assistance Plan (ERAP) for Transport Canada.
Alex is a member, in good standing, with the Ontario Petroleum Transporters and Technicians (OPTTA). He was instrumental in SWPA lobbying the Ministry of Revenue to claim back road taxes on clear diesel fuel when it was used for flushing sulphur from delivery trucks. He was also a member of the Risk Reduction Group (RRG) for the Technical Standards and Safety Authority (TSSA) and the Propane industry. Currently he is a member of the Canadian Propane Association (CPA) and the Canadian Federation of Independent Business (CFIB).

Alex holds many certificates involving the propane and petroleum industry and is an Accredited Training Provider for the Propane Industry.

His motto is "Let's keep it professional and practical."
He can be reached at alexb@beattyconsult.com
Qualifications
Industry Training

Fire & Spill Training
Commercial Vehicle Operator (CVOR)
Environmental Emergency Plans (E2)
Fleet Management Profile
Highway Traffic Act
Spills Management and Compliance
Risk and Safety Management Plans (RSMP)
Licenses

AB "Z" Driver's Licence
PM3 Petroleum Mechanic
Operator/Plant Operator
Mobile Crane Operator (0-8 tonnes)
Current Certifications

AV01, AV02, AVO3, AV05
Bulk Plant Operation (600-03)
CF01(100-08), CF02(100-02), CF03(100-01), CF04
PM3
SO01(100-04), SO02(100-09)
TO01, TO02(300-01), TO03, TO04
TDG Petroleum
TDG Propane
WHMIS 2015
WSIB (Exemption Letter)
Community College Courses

Ontario Fire Code
Industrial Hygiene
Hazard Awareness
Occupational Health

Industry Appointments

Past Director Ontario Propane Association (OPA),

Risk Reduction Group (RRG) Propane, (Industry, Contractors and Government Regulators working together)


Provincial Advisory Team (PAT) of the Ontario Fire Marshall's Office


Member of the Ontario Farm Environmental Coalition (joint OMAFRA, OFA, Christian Farmers) development committee, for the Environmental Farm Plan.


Kristina Tobler – Manager, RSMP & Compliance

Kristina has been with BPC since November 2011. She develops plans and timelines for new Level I & II RSMPs and also maintains RSMP renewals. Additionally, she manages all of the Fuels Learning Centre training, as well as schedules all training for both propane and petroleum related products. Kristina completes all Level 1 RSMP training for our clients, and also acts as a liaison between local fire services, municipalities, TSSA and multiple professional engineers. She has completed her ROT in 100-08. She can be reached at:
Jeff Collinson – CAD Technologist/Designer

Due to the continuing demand from our clientele, Jeff has been able to add to the services that BPC Inc. provides. For example, BPC Inc. can now provide site plans, P&IDs, Branch Standard 9 documents, etc. that can be stamped by a professional engineer in Ontario. As well, Jeff continues to develop professional grade drawings that add to the value provided to our clients. Jeff has completed his ROT in 100-08, 300-01 and has received training under the TDG Act. He has over 20 years of experience using AutoCAD software. Jeff also dabbles in photography and Photoshop, which has become somewhat of a hobby for him, but has many practical uses at BPC Inc. He can be reached at:
Lori Roefs – Manager, Trace DataBase & Customer Care

Lori worked for 20 years in the medical materials management field and has been with BPC since September of 2013. As well, she has extensive agricultural background and training, as she and her husband ran a very successful farming operation. Lori has been active since joining our team in assisting in various capacities; however most of her time has been involved in developing site plans and assisting with the completion of E2 Plans. Lori has completed her ROT in 100-08, 300-01 and has received training under the TDG Act. Lori is our lead personnel in tracking and maintaining our TRACE © DataBase program. She can be reached at:
Sherry Mahon - Manager, Financial Projects & Agreements Specialist

Sherry joined our team in March of 2019. She recently completed a career in bookkeeping and tax returns. Sherry does all of our bookkeeping, invoicing, estimates and P.O.'S. She assists Lori in the tracking and maintaining of TRACE © DataBase and anywhere else required. Sherry can be reached at:
financialprojects@beattyconsult.com